La Vivien Post is about software engineering and technologies. Here you can find the interview questions and answers; the technology landscapes give you the big pictures of the field. The book and coding services offered on the site help you accomplish your tasks faster!
__________ LATEST NEWS __________
Vivien is working on more landscape illustrations, in Computer Science, programming languages, network protocols and AI!
V
ideo tutorials and Source Code are available on La Vivien Post. Look for the coding interview questions in string manipulation, Kth problems in priority queue, shortest paths in Graph and Matrix. They are asked very often in the interviews now!
__________ TECH LANDSCAPES __________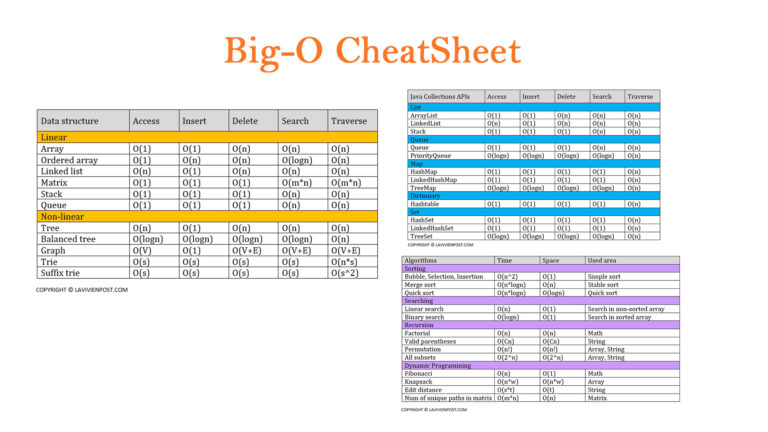 April 26, 2020
April 26, 2020
May 7, 2018
May 7, 2018
February 14, 2018
February 14, 2018
__________ Source Code __________
__________ Video Tutorials __________
__________ Digital Products __________
More
La Vivien youtube channel
Video Tutorials
Source Code
Technology Landscapes
Java coding interview pocket book