What is Revive Ai?
Revive Ai is a face app that you can use to animate your face photo to sing or talk using Ai technology.
How to animate your face using Revive app?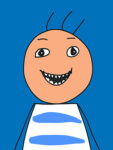 1. Download Revive AI to your smart phone.
2. Press x for any ads.
3. Browse and select a sample video from the listing.
4. Select a photo from your phone.
5. Move the "face match" icon to match the position of the face.
6. Press Continue button.
7. Wait and close any ads that are shown to you.
8. After it is done, you will see your face animation.
9. Press Done, then press Save & Exit.